Gamma
Management
Services

GMS and GGI can look back on 16 years of Cooperation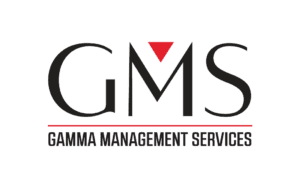 Gammagroup Industries and Gamma Management services have a long-standing cooperation.
Gammagroup Industries will take care of the sale of the machines as well as the contracts with the customers.
Gamma Management Services will then manage and oversee the successful execution of the project. Gamma Management Services applies German management knowledge to help clients operating their production facilities continuously and more efficiently.
The company specializes in the conception of entire plants as well as operating them.
In our doing, long-term relations with the customers are the key to success. Mediating between industrial vendors, service providers and investors we enable all parties to benefit from their mutual success.
What we promise is straightforward and clear. We listen to your needs and use our knowledge in industry and our commercial experience for your success. In a sector full of challenges, we provide our customers with an unmatched experience.
We hope you get to know Gamma Management Services as the strong and reliable partner that it is.
From the idea to the finished line
Contract
Our sales team will provide you with the necessary information on your desired product and set up a contract to secure both parties interests.
A preliminary layout of the line at your factory will be created.
Conception and planning of project
After the administrative work has been done, we will start to plan your line.

Furthermore, we will design the product you desire. From general shape to label design, we will take care of bringing your visions to life.
Production
Our machines enter the production process. They meet all safety standards and are designed according to state-of-the-art engineering.
The production time of the lines are dependent on the type of machines included in the scope.
Delivery
The machines will be delivered to the designated place under compliance to the Incoterm agreed upon in the contract.
Installation
Our highly qualified team of technicians will take care of assembling and installing the line at the your factory.
SAT-Test
We will make sure the line runs as agreed upon in the conditions of the contract. This is done by our technicians performing a site-acceptance-test under conditions agreed upon in the contract.
After we have made sure, that your line is up to your and our standards the project is completed.
Aftersales service
Our excellent aftersales service will take care of all your needs.
This includes maintenance, inspections, and a supply of spare parts for 10 years.
Maintenance contracts for different durations can also be agreed upon.